Trekking in Ischia
Let the locals guide you on a tour of Ischia's most beautiful destinations that include woods, gardens, and vineyards. Choose among traditional tours and one-of-a-kind adventures to secret spots
A holiday featuring visits to the thermal springs, days in the sun, and delicious food is pretty close to perfect, but it misses one element. Of all the sports activities available to tourists, walking is the one that best fits a stay in Ischia, since the island is packed with walking trails and paths opening on to spellbinding views and beautiful hidden destinations that are a great reward for your sports activity.

Although all the trails unfold among lush vegetation, the scenarios change constantly, taking trekkers from chestnut groves to pine forests to the Mediterranean shrub.
Vineyards also feature nice walking paths located in apparently impervious areas. The tenacious nature of these lush sites tells a lot about the nature of the locals: determined, stubborn, proud, and deeply attached to their island.

Sighted from the top of a hill, the Gulf of Naples has a special charm. Mount Vesuvius that looks over the city seems even more majestic and Capri, rising like Venus from the water, reveals an ever-changing beauty.
From the pines of the Maddalena woods in Casamicciola Terms the sight wanders as far as Ischia Porto, looking over the hustle and bustle of the harbor that teems with tourists at all times.

The magical woods of Falanga in the hamlet of Serrara Fontana feature houses carved into stone known as Case di Pietra, and the tuff-insulated vats called "fosse della neve" that once were used to stor rainwater and snow in the winter. It is our pleasure to arrange tours and walks to Ischia's hidden spots and share with you the beauty of this enchanted land.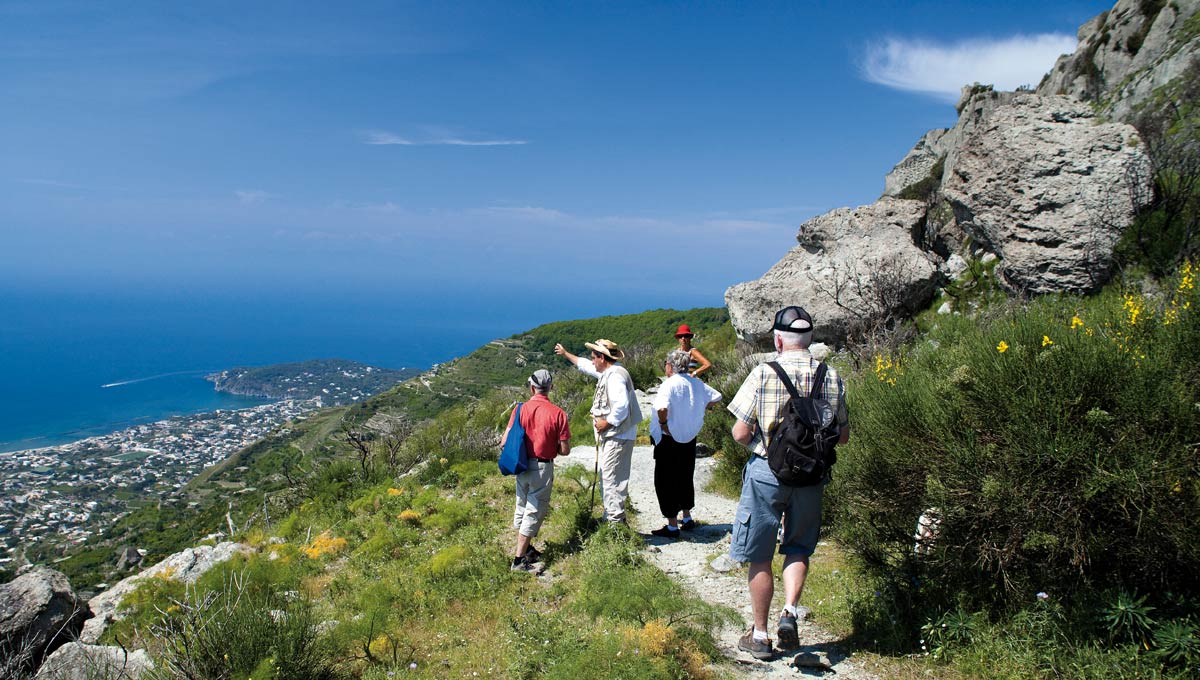 visit the gallery