The Springs
Ischia is famous for the beneficial effects of its thermal waters.
Since ancient times they have been used to cure ailments: the people of the Greek island of Euboea, the first to colonize Ischia, used them to heal their wounds. They believed that the springs were the tears of the titan Typhon, defeated by Jupiter and imprisoned at the bottom of the island.
Although the seismic history of the island has left few traces, it is believed that the Romans, who loved and appreciated the site greatly, built thermal baths on the island for public enjoyment. Thermal practices have therefore been practiced for more than 2700 years, beckoning tourists and spa enthusiasts from all over the world. This long history is what makes Ischia's tourism, health and wellness culture such a top-quality service.

The water of our spa is collected at the aquifer at a temperature of 80°C. It is the main ingredient of our muds, therapeutic baths. Science has come a long way since its beneficial effects were only intuited and acknowledged based on observation and experience. Today scientific research proves these effects and healing properties that are routinely employed in medical treatments.

Thermal cures have the added benefit of acting on a specific illness and apparatus: muds, baths, and massages for the locomotor apparatus; irrigation therapy for the mucosa. Let your body unwind and enjoy the therapeutic benefits of Ischia's thermal waters practiced by the expert staff at our four-star Hotel.
A thermal therapy has positive effects on the body as well as the mind: help your mind relax and rediscover its natural rhythms with time, peace, and quiet.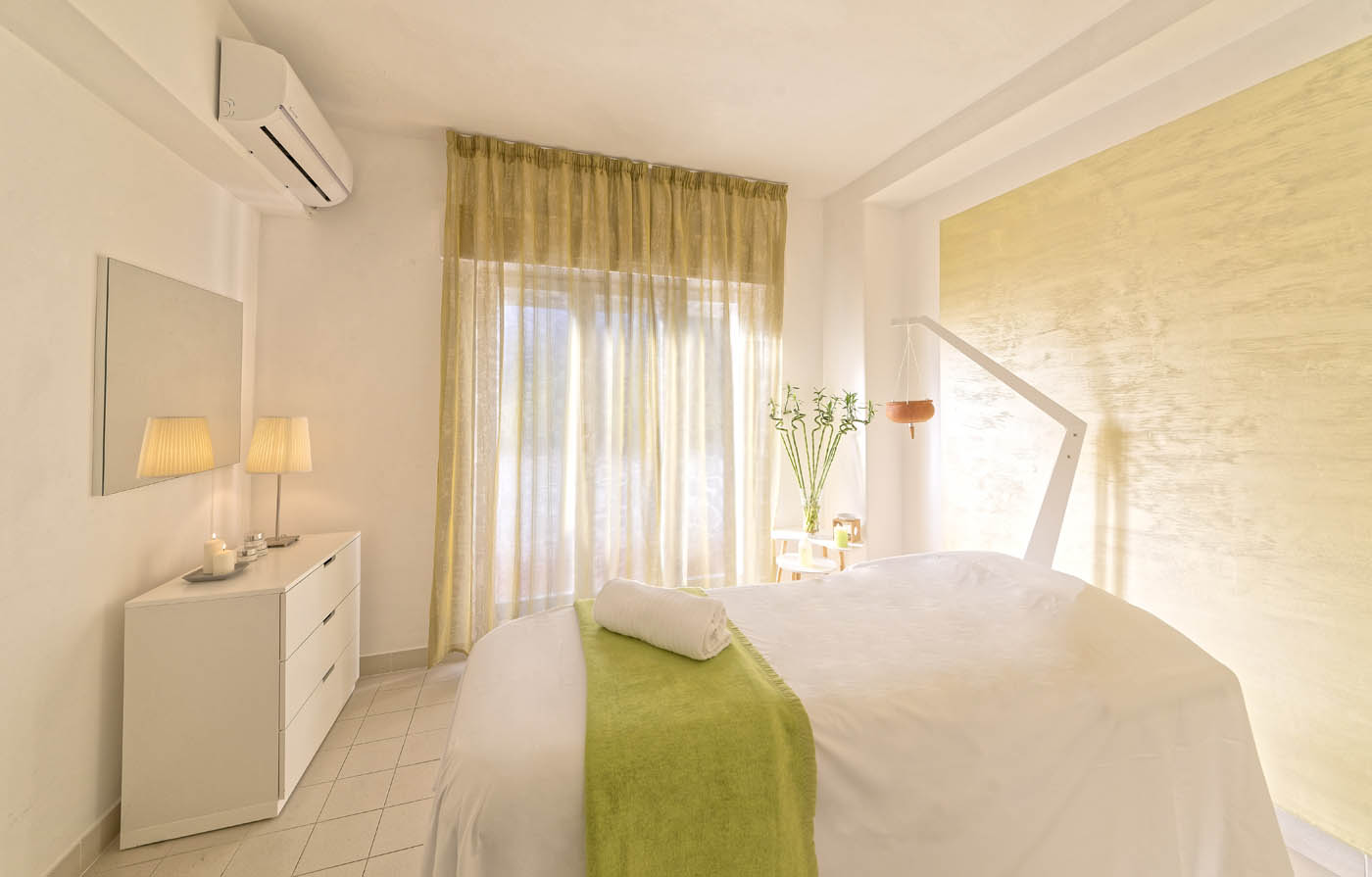 visit the gallery