TERRAMARIQUE THERMAL SPA
Imagine to take a journey to the bottom of the earth among minerals, rocks, and salts. A trail made of curves and intersections where every move is a step towards wellness and beauty: Ischia's precious thermal water.
And now imagine being at the end of the journey and enjoying its magic: our wellness center.

The indoor wellness area features everything you need to unwind and feel beautiful.
The big thermal pool is decorated with a mosaic representing vine leaves. Its curves recall the shape of the vine vats that inspired the pool's design.

During the day the light creates a warm and cozy atmosphere, after sunset the lights change to the colors of sundown in the indoor area.
Enjoy the warmth and massage of the thermal water as your eye wanders to the sea and the horizon. Indulge in the wonderful view through the large panoramic window that separates the indoor area with lounge beds from the terraces with a solarium that overlook the sea.

The full program includes a cooling phase between treatments; the cool pool providing an immediate toning and regenerating sensation. Step out on the terrace to cool the respiratory system.

Thermal pool
Temperature 33°C.

Indoor relaxation area
Two large terraces with sea view

The use of the area is free of charge and reserved to guests 18 and older.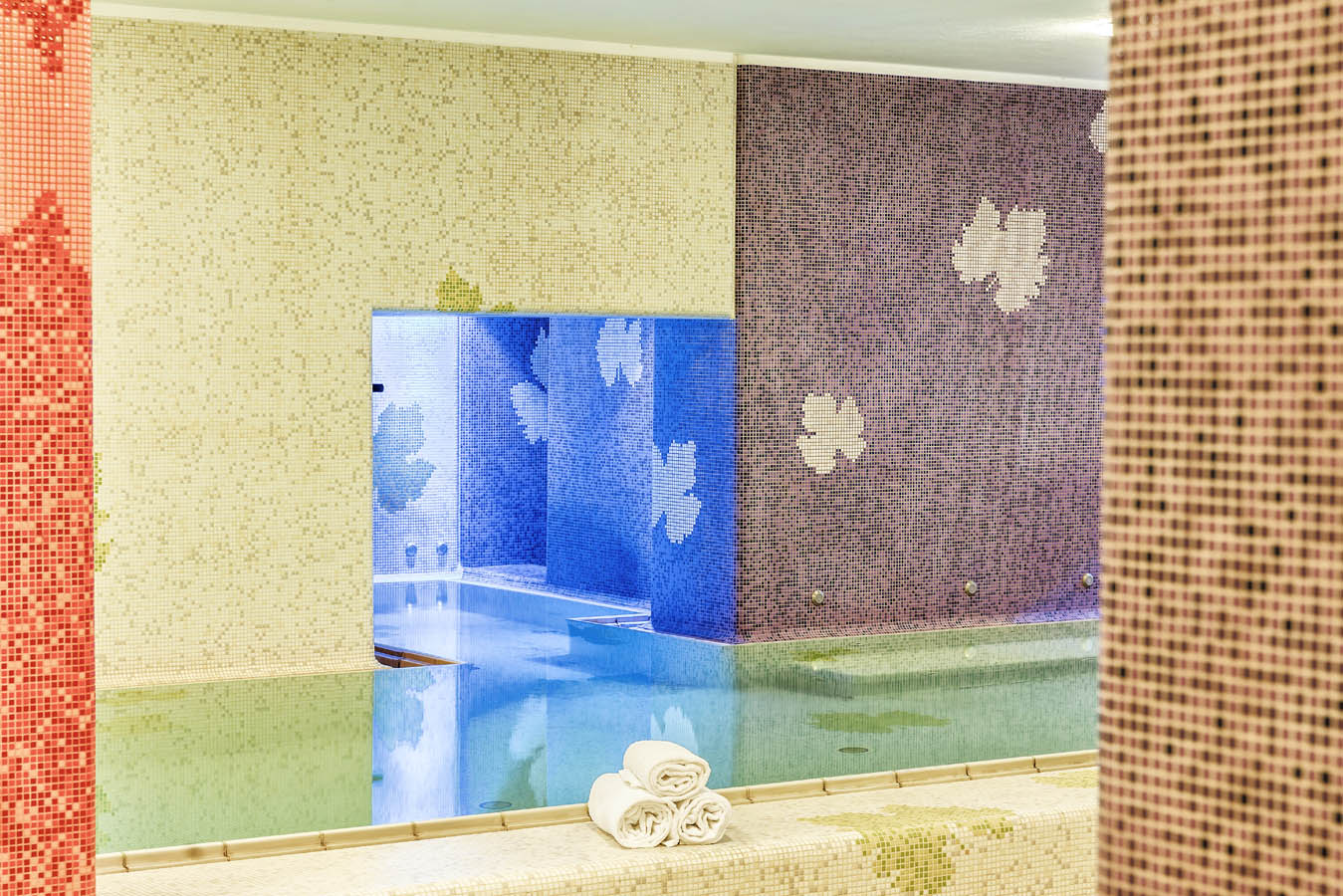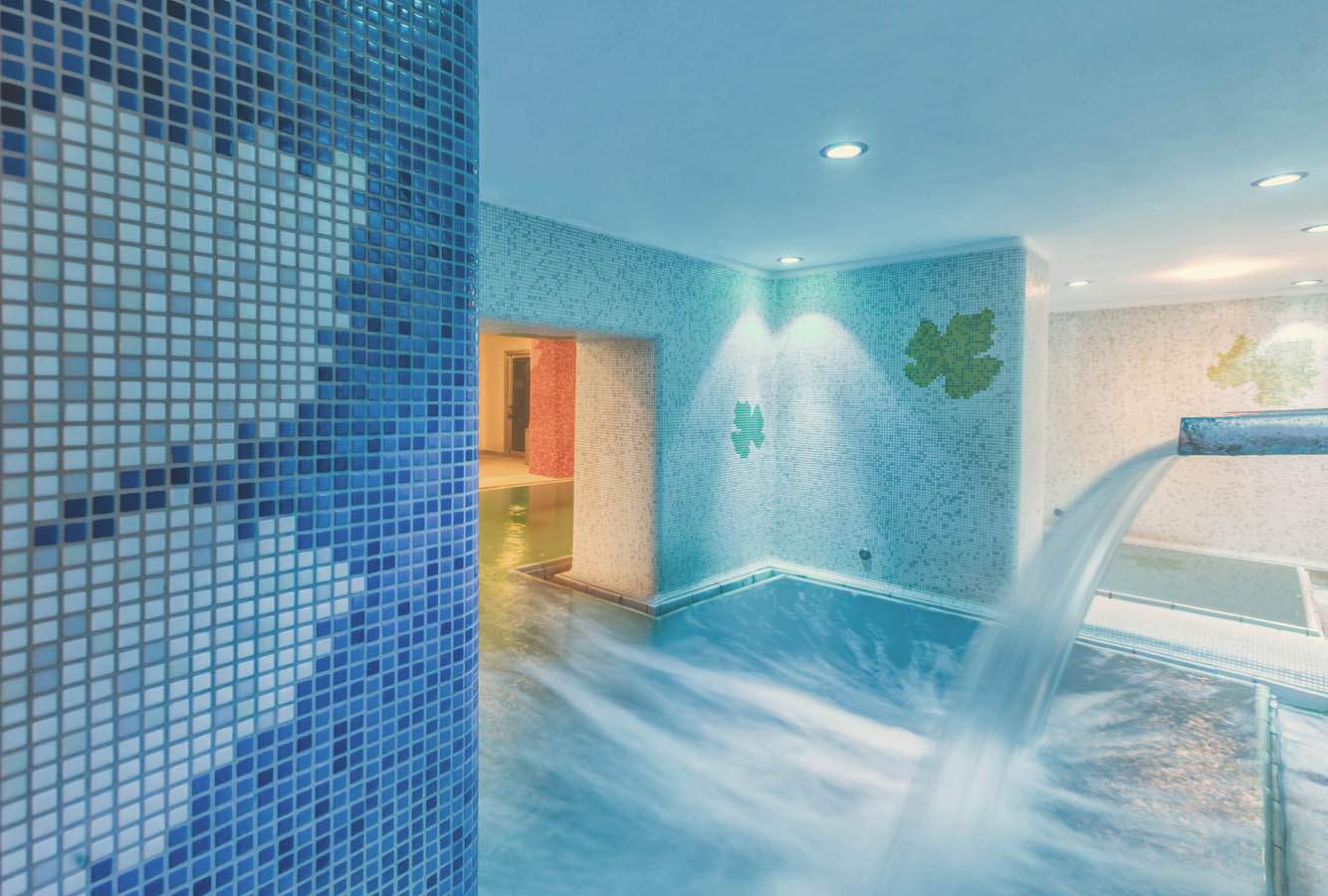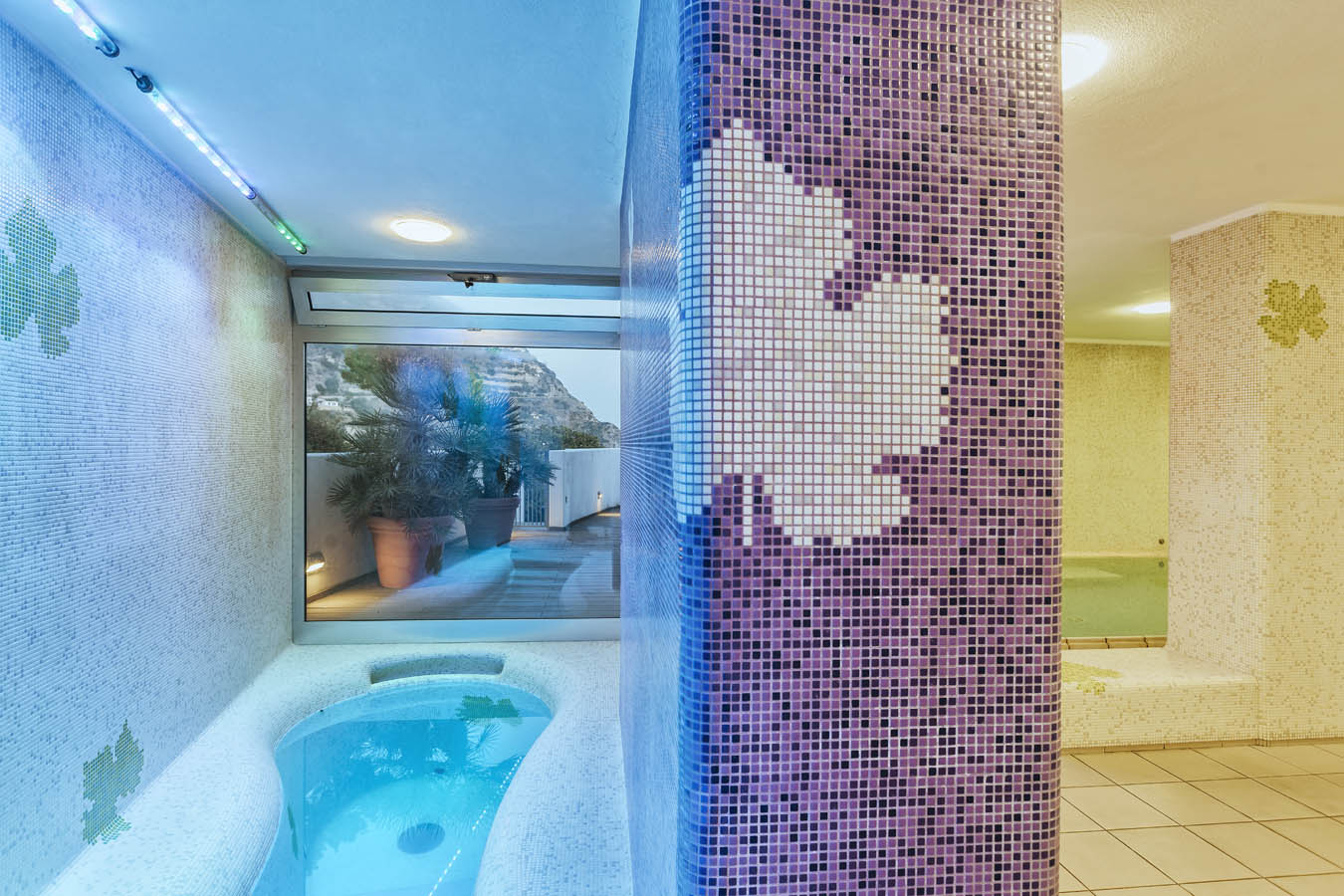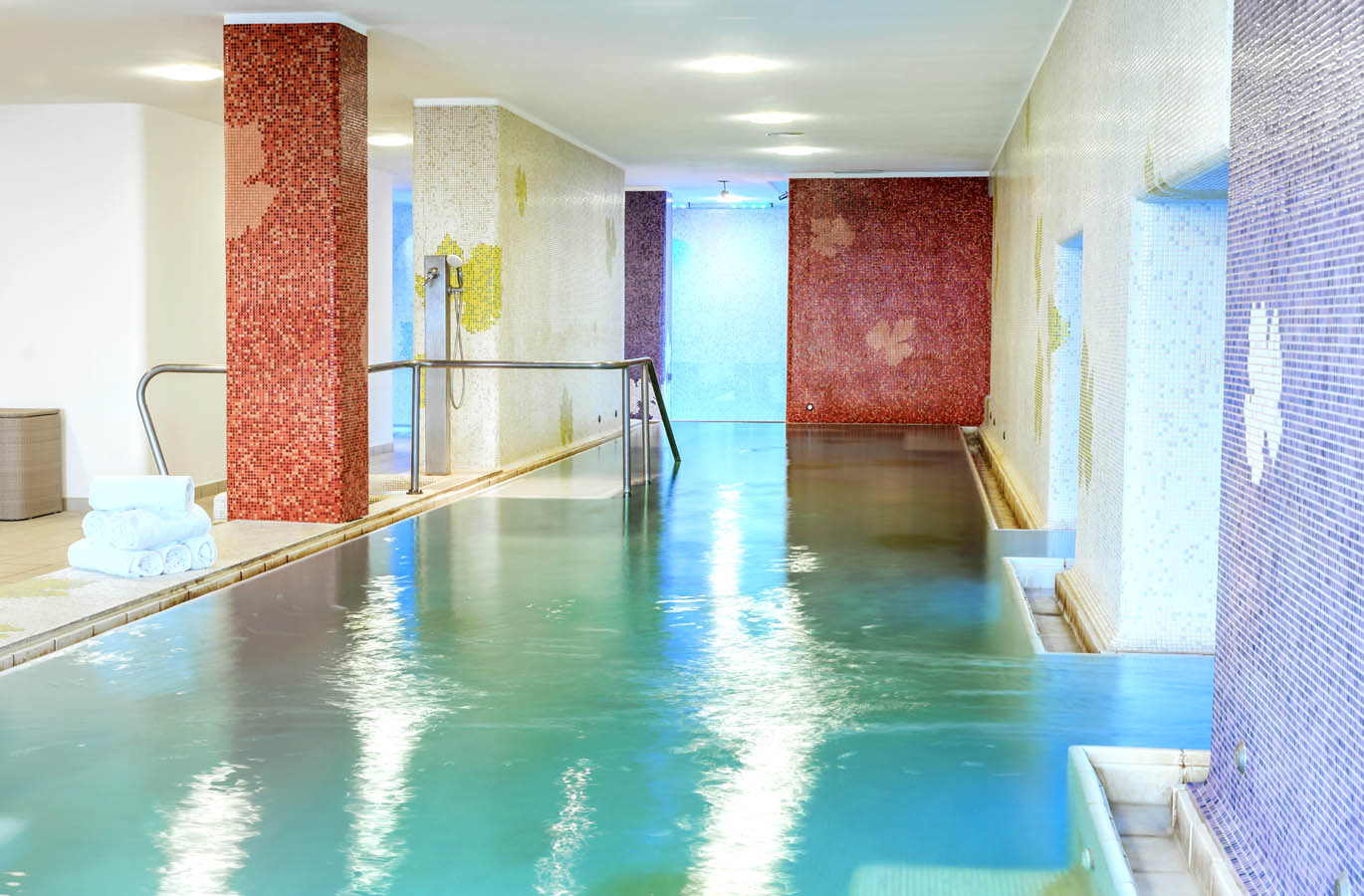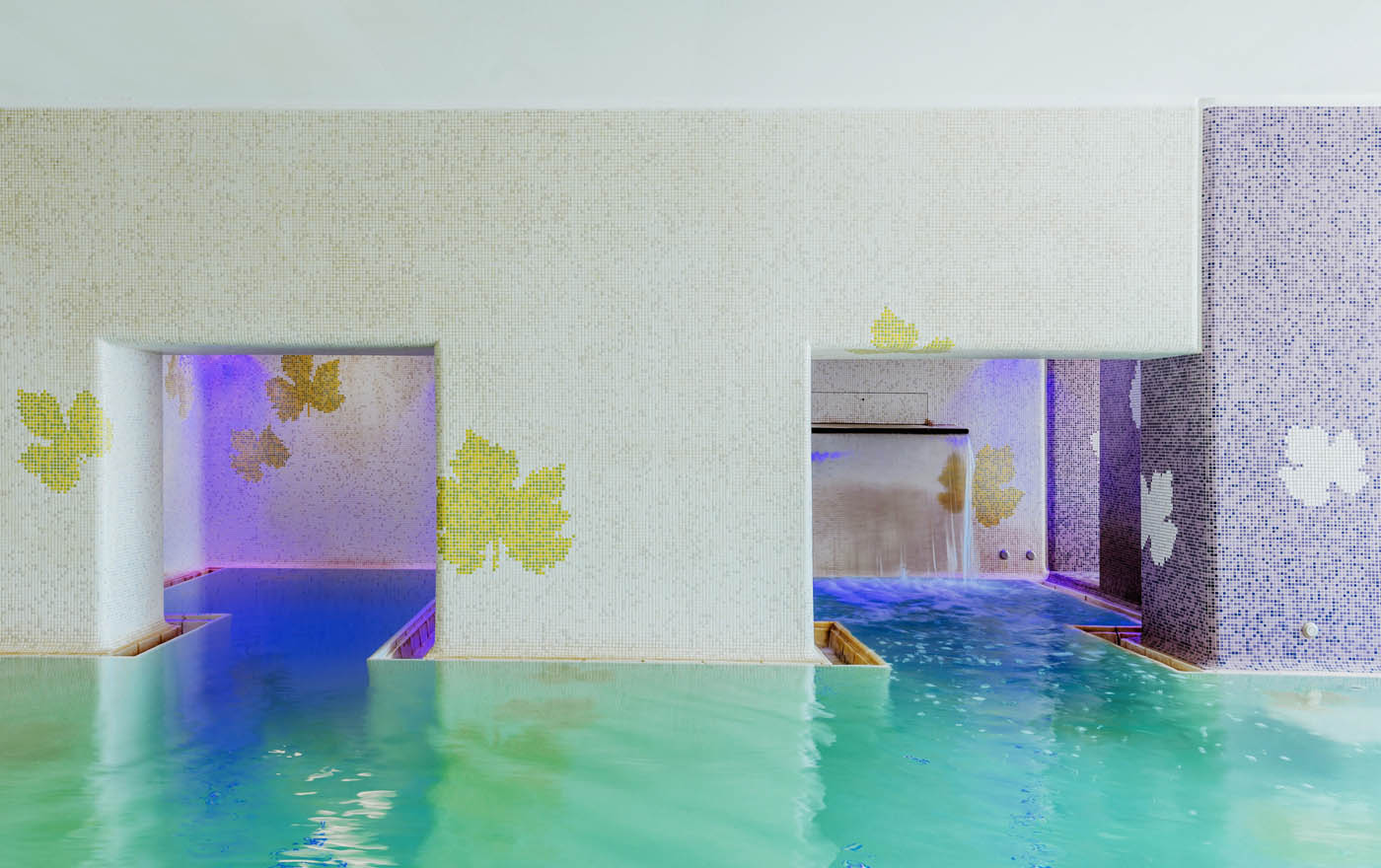 visit the gallery